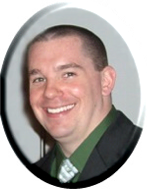 James Moscola received his B.S. in Computer Engineering and his M.S. in Computer Science from Washington University in St. Louis. In April of 2008, he completed his Ph.D. in Computer Engineering at Washington University in St. Louis.
His interests include: reconfigurable hardware architectures, string and pattern matching, accelerated parsing architectures, content-based routing, systems for network intrusion detection and prevention, and acceleration of bioinformatics algorithms.
He is a RESEARCH CONSULTANT for Open Acceleration Systems Research.